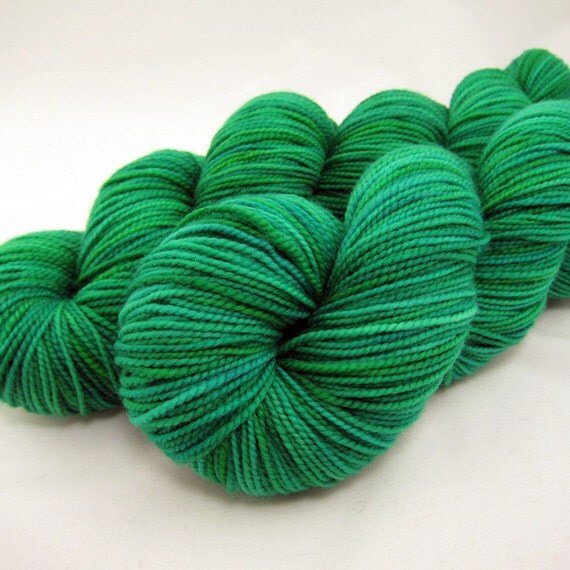 Lush, Emerald Green Hand dyed Sock Yarn by Devil Bunny Dyeworks
I for one was fist pumping (yes, really) when Emerald was announced as the Pantone Colour of the Year. A quick peruse of my wardrobe will show that I've long been a fan of this particular shade of green.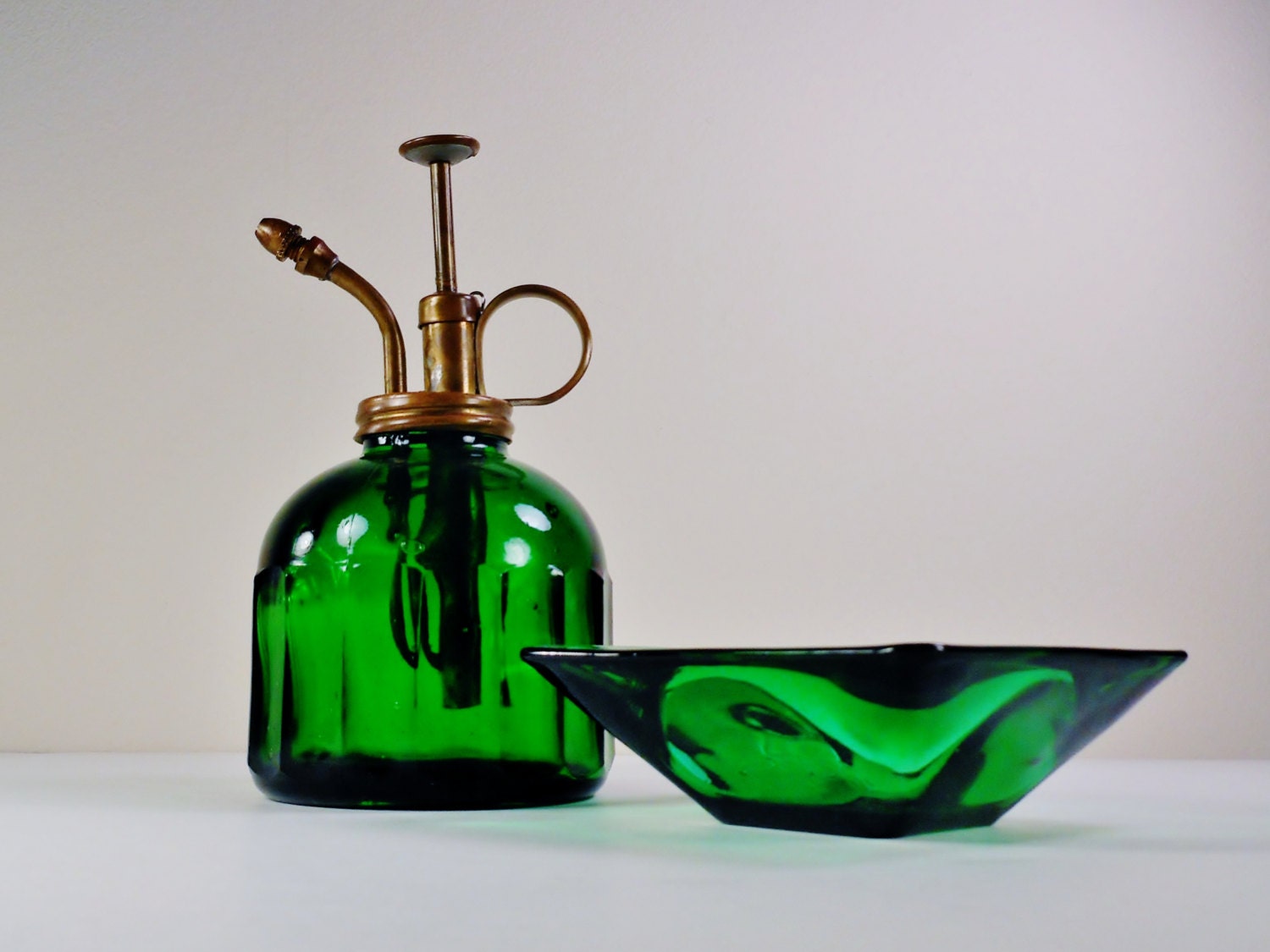 Emerald Green Depression Glass Atomizer and Tray by Trippy Trunk
Emerald is a hit with Etsy sellers too and here's a few of my favourite Etsy items in this most beautiful of greens.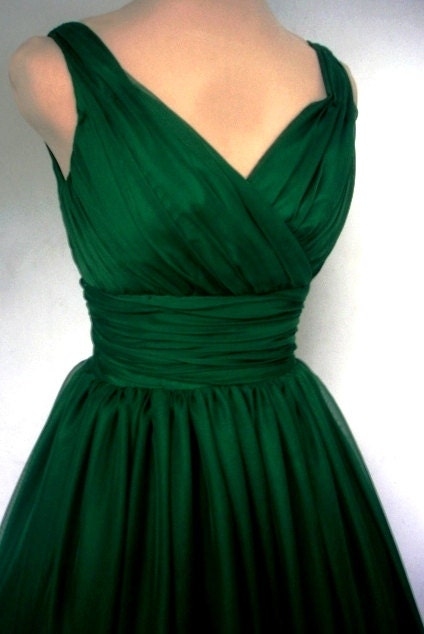 Elegant 50s Style Cocktail Dress by Lawrence Aitken