Is anyone else lamenting the season end of Ladette to Lady?
I adore this show - it makes me feel very refined and lady like by comparison.
Holly
was my favourite ladette - I imagine there aren't many peoople under 5' tall that can down a pint of beer like she does and that Essex chick accent is fantastic.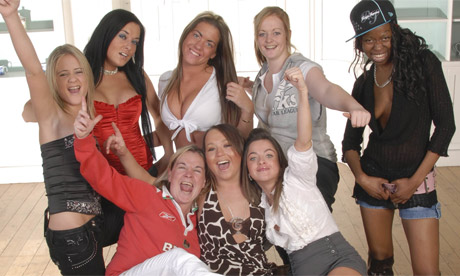 As for the "eligible batchelors" - do men like that really exist? Just between you and me, I've become a wee bit obsessed by the reptilian Saxby twins.